Ohhh Monday. You are infinitely harder after a weekend away with my favorite people in one of my favorite places. Nonetheless, I will put on my headphones, sip a Venti iced caramel coffee and power through. And YOU should power through this post (actually it's pretty good, don't skip the middle ; ) to find out how you can win $50 towards some cute new clothes from Pink Blush boutique!
We arrived at the mountain house Friday after work and headed straight to dinner at Grassi. It's probably the most "upscale" place in the area so it was our first choice to celebrate my dad's birthday dinner. After a delicious meal, a few too many drinks and plenty of games, we called it a night – we had big plans for Saturday!
We woke up and got started on breakfast (and a mimosa or two, of course) before getting ready for the "main event" – our First Annual Pocono Beer Tasting! Originally we were going to attend another beer fest about a half hour from our house but eventually decided it would be easier and more fun to have one at home – and it absolutely was! Stay tuned for a post on how to plan your own beer tasting, plus a refresher on creating a Snapchat filter for any event!
It was a pretty pleasant day – 70 and partly sunny – so I knew I'd want to wear an easy dress for our daytime tasting. I'm not usually one to gravitate towards "tribal" prints – I tend to stick to basics and solids. But when Pink Blush asked me to show off some spring style, I was immediately drawn to this gorgeous shift dress. Appeasing my love for neutrals while still adding a pop of unexpected color around the neckline! *Please excuse my ridiculously pale legs. I clearly need some Vitamin D.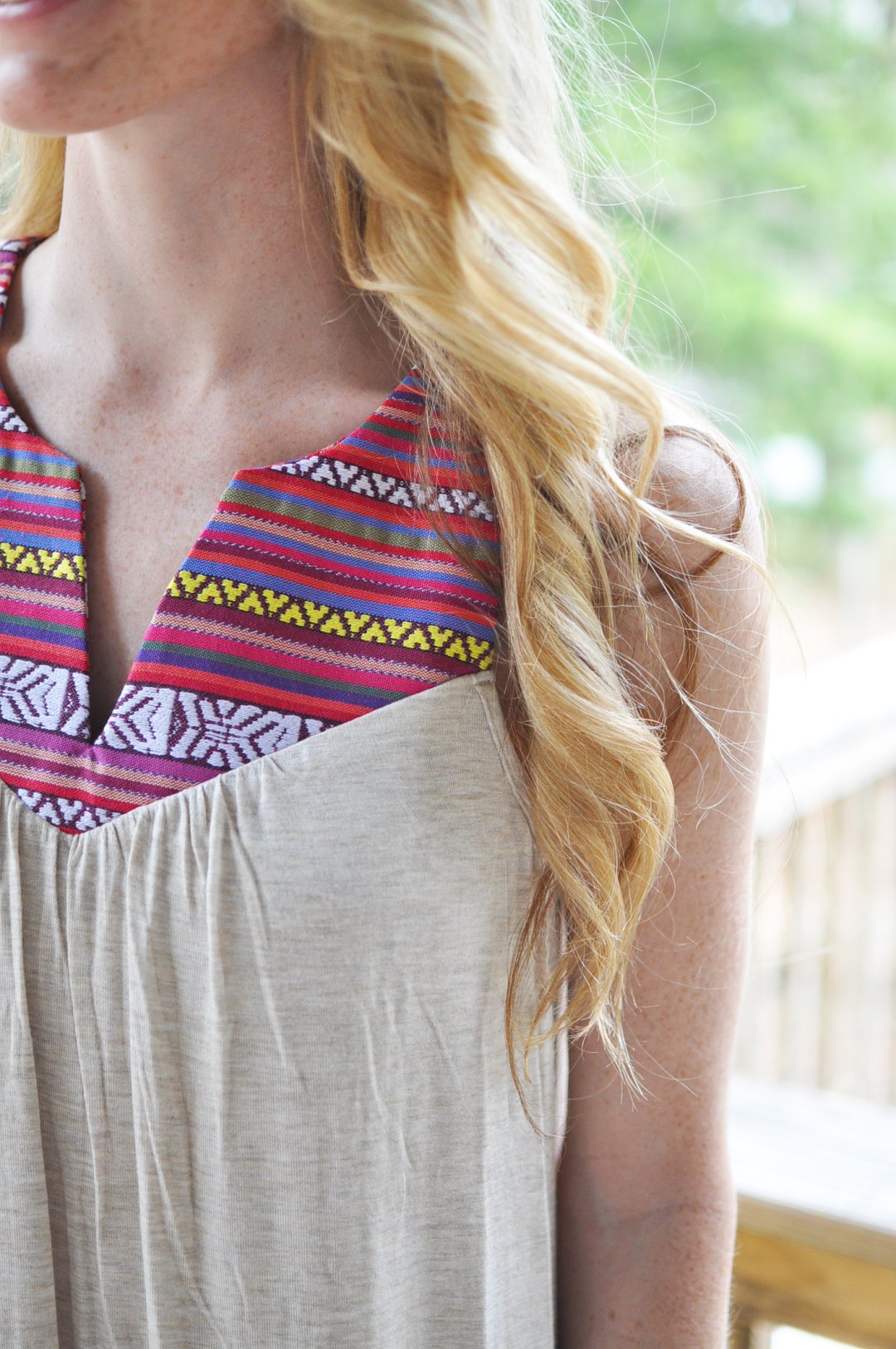 I'm always on the hunt for dresses year round – SO MUCH EASIER than picking out an entire outfit, amiright?! And after seeing that Pink Blush worked with a ton of my favorite pregnant bloggers, I was totally jealous of all the cute dresses. Turns out they sell non-maternity too and I can't wait to fill my closet with gorgeous items that aren't from Target for once! ; ) Head over to my Instagram for your chance to win $50 towards your favorite items from Pink Blush!
So happy to be a Pink Blush Style Ambassador and so thankful for the opportunity to collaborate for this post!